Come join us for some great SQL Server 2012 chat on Thursday, April 19th at Great Bay Community College starting at 6:00PM – Aaron starts at 6:30. There will be plenty of pizza, conversation and giveaways. Please RSVP via the Event Brite ticket here. RSVP will be required for any of the giveaways – including some larger giveaways for this relaunch of our group – we're thinking some Amazon Gift Cards, maybe bigger.
Topic – What's New In SQL Server 2012
SQL Server "Denali" delivers many highly anticipated features that some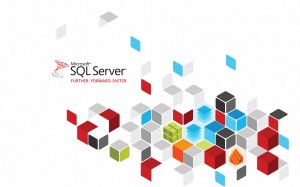 feel are long overdue. In this session you will get a first-hand look at many
of these new features relating to the engine (contained databases,
AlwaysOn, and T-SQL enhancements), client tools (Management Studio,
Books Online, and SQL Server Data Tools), and changes to setup and
system requirements. You'll also learn about some features that did not
make it into SQL Server 2012 and deprecated functionality that will stop
working.
(Note from Mike – this is marketing free… I've seen Aaron deliver this talk before, he goes into details around what is coming – well now here – in SQL Server 2012 that we care about as DBAs and Developers)
About Aaron Bertrand
Aaron is a senior consultant for SQL Sentry, makers of performance
monitoring and event management software for SQL Server, Analysis
Services, and Windows. He has been blogging at sqlblog.com since 2006,
focusing on manageability, performance, and new features; has been an
MVP since 1997-98; and speaks frequently at user group meetings and
SQL Saturday events. He has written chapters for two SQL Server MVP
Deep Dives projects, where all author royalties go to a chosen charity.